Original 1905 wall sconces twinkle, parquet floors shine, the bun warmer on top of the kitchen radiator awaits, and a Chippendale table previously owned by 1800s gold mining millionaire Winfield Scott Stratton is primed to take its place in the dining room of an Old North End mansion.
There's also now an elevator to bring the turn-of-the-century building up to Americans with Disabilities Act standards, air conditioning, energy-efficient lighting, wireless connectivity, a furnace instead of a steam boiler and other 21st century improvements.
No one will live in the resplendent 115-year-old house on North Cascade Avenue, but many will find a sense of belonging and solace inside the refurbished former residence of the wealthy William and Patty Jewett, and later the Giddings family.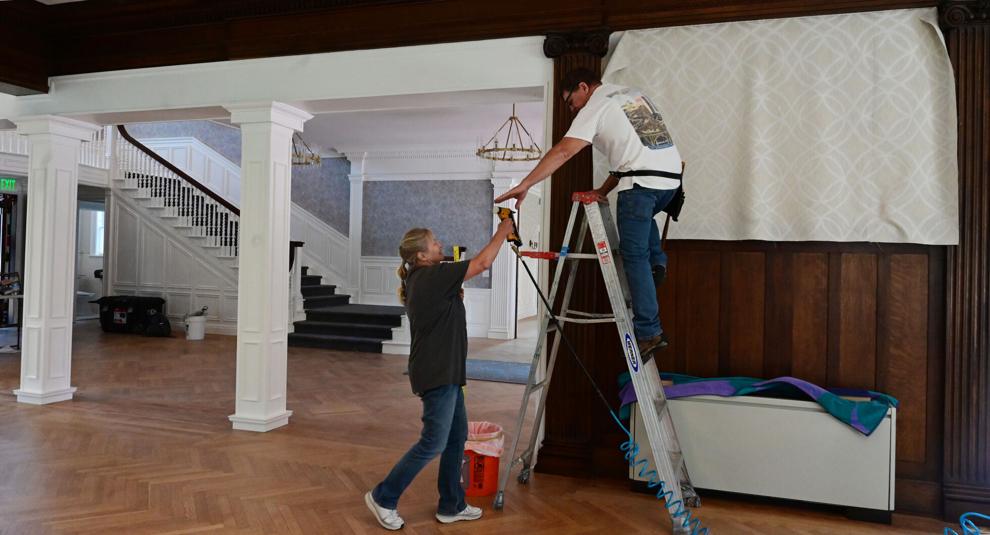 The old "parish house" that First Lutheran Church has owned for 63 years has been gussied up with $3.6 million worth of renovations to maintain and upgrade the Classical Revival interior that had been crumbling.
The 13,000-square-foot house had fallen into such disrepair that many rooms had become storage areas, said the Rev. Travis Norton, senior pastor.
"It was getting used less and less," he said. "It wasn't safe anymore, and we either had to tear it down or invest in it.
"We're bringing it back to life not only for the church but also the community."

Colorado Springs at 150 years | How churches helped shape the city of Colorado Springs
Congregants will get a first look on Sunday at the finished work of what's now called the Peel House, the site of community addiction-recovery programs, church gatherings, space for office workers and more.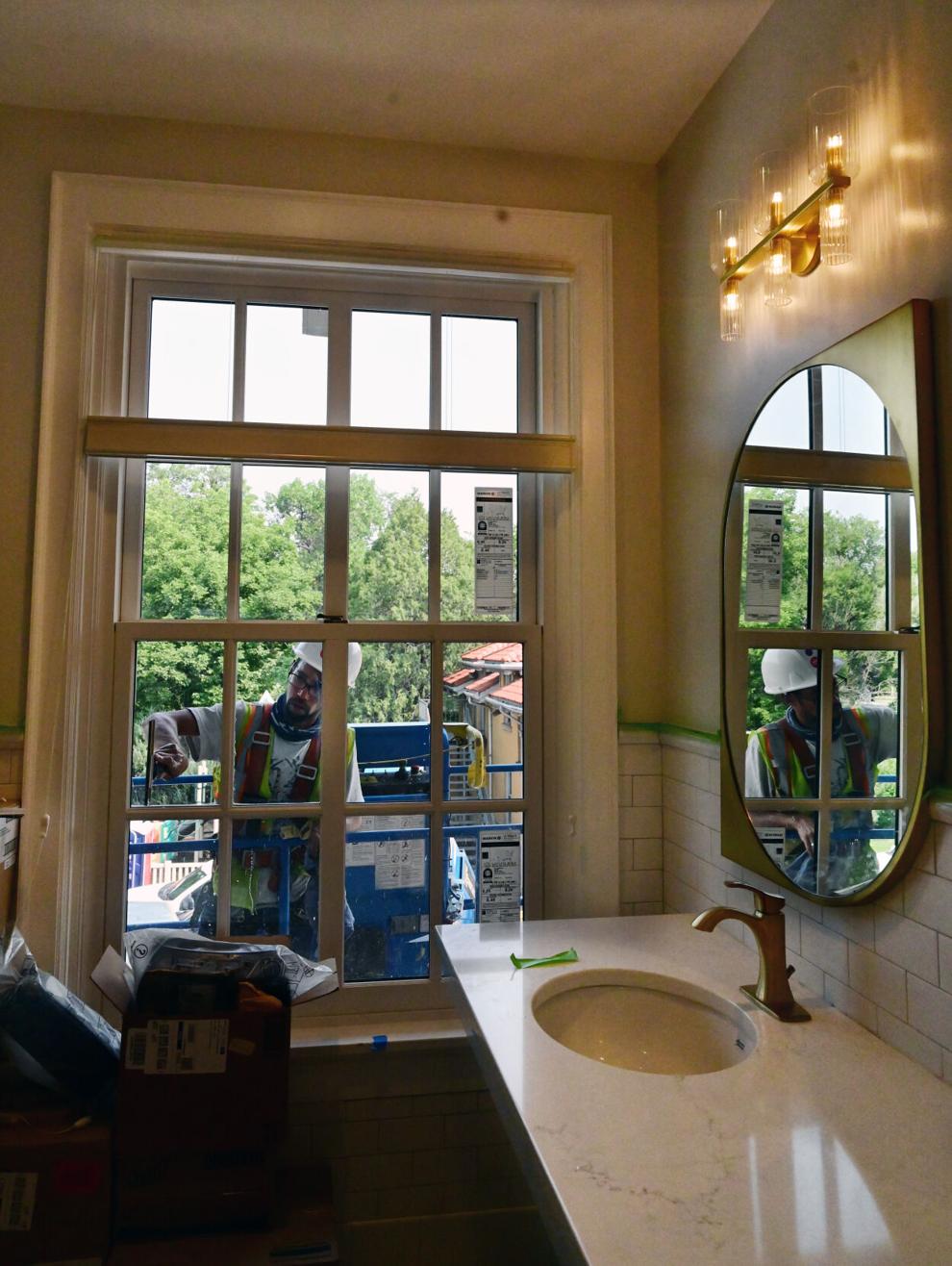 "The parish house has been a real blessing to the congregation, not only for hosting church services for a while, and recently church meetings, Sunday schools, social events," said the Rev. Paul Peel, senior pastor emeritus. "Now, it will serve its purpose even more."
He retired in 2016, after 48 years of leading the city's largest Lutheran church, which has about 2,000 parishioners. Church leaders renamed the house after Peel upon his retirement, a tribute that trips on Peel's lips as he refers to it.
Peel has fond memories of teaching adult Sunday school in the house, which is adjacent to the current sanctuary and office building.
"It's a beauty in its structure and utility," Peel said, adding that he looks forward to seeing the remodeling.
Sunday's celebration will include Peel and his wife, Lois, being delivered to a 1 p.m. ribbon cutting and rededication via horse and carriage. They'll take a little jaunt around the neighborhood first.
Norton will arrive in a 1910 Speedwell vintage American automobile.
"It's going to be like flipping a light switch," said church volunteer Gary Bradley, who helped spearhead the project. "The house has a great feel — fresh and new but still fitting the historical importance."
Norton envisions the house becoming a hub for nonprofits needing space for trainings or special events.

Colorado Springs evangelical Christian groups less political, but even more powerful economically
First Evangelical Lutheran Church of Colorado Springs began ministry in 1892, with a vision that Bradley said has been rooted in outreach.
Stratton donated land for the first chapel at Platte Avenue and Weber Street, which opened in 1896.
The congregation relocated to the Peel House after buying it in 1958, along with half of the block, for $85,000.
"It was certainly a bargain at the time," Peel said.
Church services were held in the large parlor on the main floor, with a pipe organ on the landing of the grand staircase and the choir lining up on the stairs, said Norton, who became senior pastor in 2018.
That was the protocol for seven years, until the present sanctuary opened in 1965 next to the house.
Updating heating, ventilation, cooling, electrical, plumbing and flooring systems has not been easy, said Spencer Leigh, project manager and estimator with Nunn Construction, which also built the current sanctuary.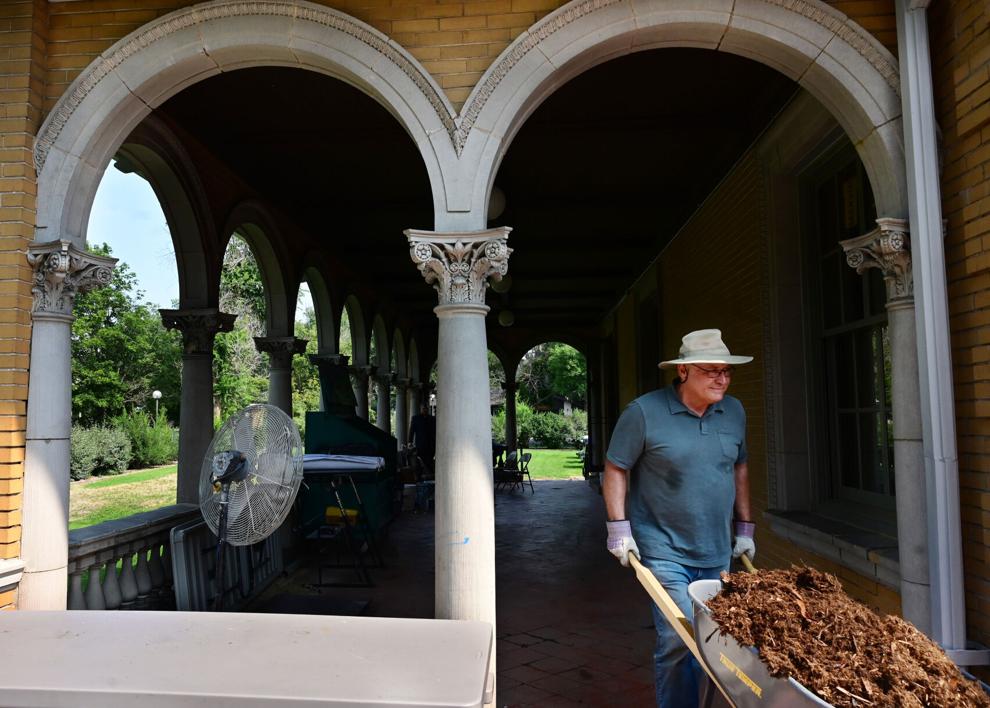 "We've tried to keep it as period as we can," he said, pointing to the plaster and wood molding that decorates ceilings.
Construction began in October 2020, after a fundraising campaign kicked off in 2019. One anonymous donor gave $1 million, Norton said, and several others contributed six figures. When added to smaller donations, the church reached its goal of a debt-free renovation, he said.
The work follows the rules of the North End Historic Preservation Overlay Zone to retain the nature of the building, Bradley said.
Architect Bruce Smith, of CRP Architects in Colorado Springs, has been working on the design for the past six years.
Access to not only get into the Peel House but also move to throughout the four floors was limited to people who could walk stairs, he said.
The new, nearly $1 million elevator rises a short 4 feet to the first floor, from a new street-level addition that constitutes the main entrance, and extends to all four floors.
"A sizable part of our congregation is older and needs help," Norton said. "This will bring everybody into full use of the house."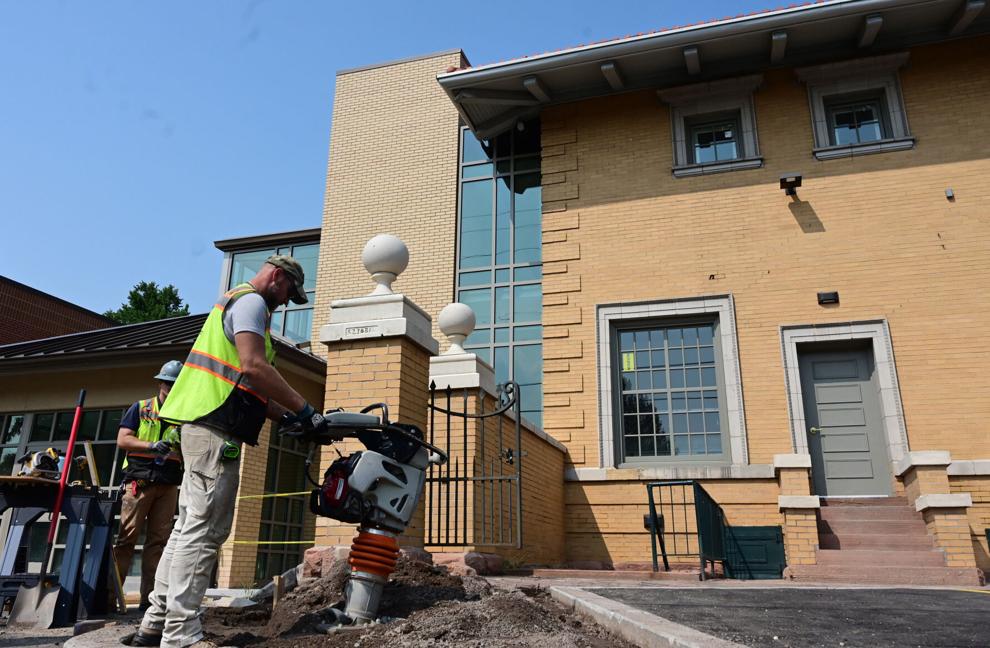 The addition features brick that closely matches the original yellow Italian Renaissance exterior and mimics the four chimneys around the periphery. That feat took "extensive searching," Bradley said, to locate and obtain the materials.
New handicapped-accessible restrooms replace small, tired residential bathrooms. A catering-equipped kitchen, a large youth center downstairs, small servants' bedrooms reconfigured into meeting and office spaces, an upstairs coffee station with views of Pikes Peak and a spiffed ceramic tile Van Briggle fireplace are other highlights.
The goal throughout, Bradley said, was to preserve and accent the original woodwork and other touches, while modernizing the house.
"We wanted to take advantage of this magnificent structure that has been remarkably left substantially unaltered for 115 years," he said.